Η χρήση οθονών και οι κεφαλαλγίες
Γράφει ο Δημήτρης Ρίκος, MD, MSc
Νευρολόγος, Στρατιωτικός Ιατρός (ΠΑ), Λάρισα
Η χρήση του διαδικτύου, τα όλο και πιο εξελιγμένα κινητά τηλέφωνα με μεγάλο πλήθος εφαρμογών και οι πολλές επιλογές κοινωνικών δικτύων, έχουν καταστήσει την χρήση ηλεκτρονικών συσκευών με οθόνη (κινητά τηλέφωνα, ταμπλέτες και άλλα) ένα σημαντικό κομμάτι της καθημερινότητάς μας.
Εάν σε αυτό προστεθούν οι περιορισμοί που έφερε η πανδημία του νέου κορονοιού, όλο και περισσότερος κόσμος περνάει πολλαπλάσιο χρόνο μπροστά στην οθόνη μιας συσκευής. Πλέον, ακόμη και άτομα που δεν συνήθιζαν να χρησιμοποιούν τέτοιες συσκευές, υποχρεώνονται να το κάνουν στα πλαίσια της εργασίας εξ αποστάσεως ή της τηλε-εκπαίδευσης. Σε παγκόσμια κλίμακα, ο μέσος χρήστης περνάει 2 ώρες και 24 λεπτά την ημέρα (δεδομένα πριν την πανδημία) σε κάποιο από τα μέσα κοινωνικής δικτύωσης. Η θέαση βίντεο, η ανάγνωση των ειδήσεων και η αναζήτηση υπηρεσιών και προϊόντων συμπληρώνουν τους κυριότερους λόγους χρήσης κινητού τηλέφωνου.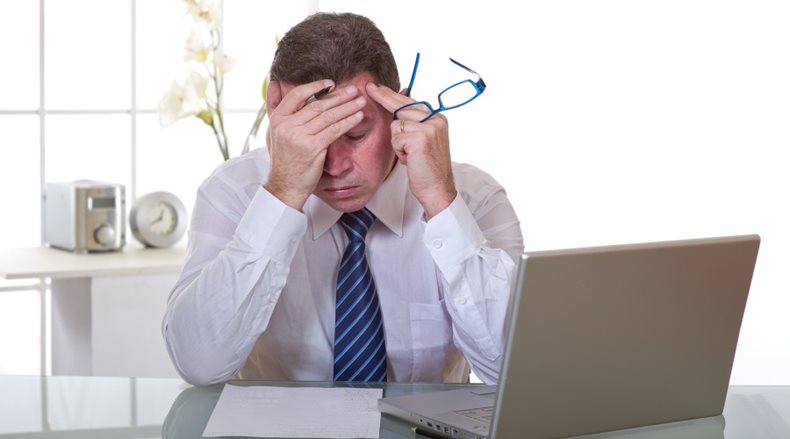 Η παρατήρηση ότι η πολύωρη χρήση κινητού τηλεφώνου μπορεί να προκαλέσει ή να επιδεινώσει έναν πονοκέφαλο έχει γίνει εδώ καιρό μεταξύ ασθενών ή ιατρών. Υπάρχουν όμως δεδομένα που να το υποστηρίζουν; Τα προηγούμενα χρόνια οι μελέτες είχαν επικεντρωθεί στην αναζήτηση πιθανής βλάβης στο Κεντρικό Νευρικό Σύστημα από την ηλεκτρομαγνητική ακτινοβολία. Αν και προτάθηκαν διάφοροι μηχανισμοί, τελικά δεν υπήρξε σαφής αιτιολογική συσχέτιση. Υπήρχαν όμως ορισμένες ενδείξεις (οι οποίες συγκεντρώθηκαν σε μία μετα-ανάλυση του 2017) ότι, όσοι χρησιμοποιούν κινητό τηλέφωνο, έχουν περισσότερες πιθανότητες να εμφανίσουν πονοκέφαλο από αυτούς που δεν χρησιμοποιούσαν και μάλιστα αυτή η πιθανότητα αυξανόταν ανάλογα με την μέση διάρκεια κλήσεων ανά ημέρα. Σε μια πιο πρόσφατη προοπτική μελέτη που δημοσιεύθηκε το 2019 με χιλιάδες συμμετέχοντες, δεν φάνηκε κάποια σημαντική συσχέτιση του συνολικού χρόνου κλήσεων και του αριθμού των πονοκεφάλων (σε διάστημα τεσσάρων ετών).
Είπαμε όμως, ότι πλέον η χρήση κινητών δεν έχει να κάνει τόσο με τις κλήσεις αλλά με τη πλοήγηση στο διαδίκτυο και την χρήση των εφαρμογών . Πλέον, μιλάμε για χρόνο που ξοδεύεται μπροστά σε μια φωτεινή οθόνη με κινήσεις, χρώματα και μικρά γράμματα, πολλές φορές σε μία άβολη στάση του σώματος. Αρκετές οι συνθήκες λοιπόν που θα μπορούσαν να δημιουργήσουν πρόβλημα. Σε μια έρευνα του 2015 φάνηκε πράγματι ότι ο χρόνος μπροστά σε οθόνη συσχετίζεται θετικά με ημικρανία σε νεαρούς ενήλικες στη Γαλλία. Η πιο πρόσφατη σχετική μελέτη δημοσιεύθηκε το 2020 και ανίχνευσε συχνότερη χρήση αναλγητικών για κεφαλαλγία (με μικρότερη αποτελεσματικότητα) στους συμμετέχοντες που χρησιμοποιούσαν smartphone, σε σύγκριση με αυτούς που δεν είχαν κινητό τηλέφωνο ή είχαν παλιότερης τεχνολογίας.

Σε ασθενείς με διαγνωσμένη κεφαλαλγία, κυρίως ημικρανία, τα πράγματα είναι ίσως ακόμη χειρότερα. Σε μια παλιότερη μελέτη φάνηκε ότι έως και το ένα τρίτο των ασθενών με κεφαλαλγία μπορεί να έχουν επιδείνωση των συμπτωμάτων τους λόγω έκθεσης σε οθόνες. Αντίστοιχα, ο πιο συχνός περιβαλλοντικός παράγοντας έκθεσης παιδιών σχολικής ηλικίας με κεφαλαλγία ήταν τα παιχνίδια σε ηλεκτρονικό υπολογιστή. Μπορεί τα ανωτέρω στοιχεία να είναι ενδεικτικά η αλήθεια όμως είναι, ότι η επιστημονική βιβλιογραφία είναι περιορισμένη και ουσιαστικά δεν έχει αποδείξει κάποια σαφή συσχέτιση της χρήσης οθονών και της εμφάνισης (ή επιδείνωσης) κεφαλαλγίας.

Ένα άλλο φαινόμενο που πρέπει να αναφέρουμε εδώ είναι το Computer Vision Syndrome ή Digital Eye Strain. Αυτό αποτελεί ένα σύνολο συμπτωμάτων που προκαλούνται από την μακροχρόνια έκθεση σε φωτεινές οθόνες (αν και μπορεί να συμβεί και από πολύωρη ανάγνωση ενός βιβλίου). Βασικό σύμπτωμα αυτού του συνδρόμου εκτός από θόλωση της όρασης, διπλή όραση, ανησυχία και αυχεναλγία είναι ο πονοκέφαλος.. Φαίνεται μάλιστα ότι η συχνότητα του συνδρόμου αυτού έχει αυξηθεί την περίοδο του COVID-19.

Οι πιθανοί λόγοι που θα μπορούσαν να οδηγούν σε τέτοια συμπτωματολογία μετά από χρήση οθονών είναι αρκετοί. Το εναλλασσόμενο έντονο φως, η κόπωση των οφθαλμών, η στάση του σώματος και κυρίως του αυχένα ή και το άγχος από την ανάγκη να είμαστε συνέχεια «συνδεδεμένοι» (που κάποιες φορές μπορεί να γίνει και εθισμός), είναι κάποιοι από αυτούς. Για ακόμη μια φορά όμως πρέπει να πούμε ότι η βιβλιογραφία που καταδεικνύει τα ανωτέρω σαν υπαίτια είναι ελλιπέστατη.
Αν και έχουμε έλλειψη αποδείξεων -αλλά πλήθος ενδείξεων- θα έλεγα απλά ότι δεν είναι καιρός για πειράματα. Οι πρακτικές ορθολογικής χρήσης των συσκευών όπως η χρήση hands-free, η αποφυγή χρήσης πριν τον ύπνο, η σωστή στάση του σώματος, τα συχνά διαλείμματα και φυσικά η αποφυγή της κατάχρησης, ίσως μειώσει την πιθανότητα εμφάνισης κάποιου πονοκεφάλου που θα μας ανησυχήσει ή θα επιδεινώσει μια γνωστή πρωτοπαθή κεφαλαλγία που σε συνεργασία με τον νευρολόγο μας προσπαθούμε να ελέγξουμε.
Δημήτρης Ρίκος, MD, MSc
Νευρολόγος, Στρατιωτικός Ιατρός (ΠΑ), Λάρισα
www.nevrologoslarissa.gr
Βιβλιογραφία:
1. Wang, J., Su, H., Xie, W., & Yu, S. (2017). Mobile phone use and the risk of headache: a systematic review and meta-analysis of cross-sectional studies. Scientific reports, 7(1), 1-7.
2. Vincent AJ, Spierings EL, Messinger HB. A controlled study of visual symptoms and eye strain factors in chronic headache. Headache. 1989 Sep;29(8):523-7. doi: 10.1111/j.1526-4610.1989.hed2908523.x. PMID: 2793458.
3. Loh, K., & Redd, S. (2008). Understanding and preventing computer vision syndrome. Malaysian family physician : the official journal of the Academy of Family Physicians of Malaysia, 3(3), 128–130
4. Mohan, A., Sen, P., Shah, C., Jain, E., & Jain, S. (2021). Prevalence and risk factor assessment of digital eye strain among children using online e-learning during the COVID-19 pandemic: Digital eye strain among kids (DESK study-1). Indian journal of ophthalmology, 69(1), 140–144. https://doi.org/10.4103/ijo.IJO_2535_20
5. Bener A, Uduman SA, Qassimi EM, Khalaily G, Sztriha L, Kilpelainen H, Obineche E. Genetic and environmental factors associated with migraine in schoolchildren. Headache. 2000 Feb;40(2):152-7. doi: 10.1046/j.1526-4610.2000.00021.x. PMID: 10759915.
6. Uttarwar, P., Vibha, D., Prasad, K., Srivastava, A. K., Pandit, A. K., & Dwivedi, S. N. (2020). Smartphone use and primary headache: a cross-sectional hospital-based study. Neurology: Clinical Practice, 10(6), 473-479.
7. Auvinen A, Feychting M, Ahlbom A, Hillert L, Elliott P, Schüz J, Kromhout H, Toledano MB, Johansen C, Poulsen AH, Vermeulen R, Heinävaara S, Kojo K, Tettamanti G; COSMOS Study Group. Headache, tinnitus and hearing loss in the international Cohort Study of Mobile Phone Use and Health (COSMOS) in Sweden and Finland. Int J Epidemiol. 2019 Oct 1;48(5):1567-1579. doi: 10.1093/ije/dyz127. PMID: 31302690; PMCID: PMC6857740.